VALAQ Patrol. Surveillance & Security VTOL drone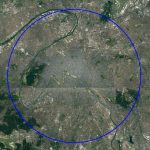 Operational radius up to 30 km – 18 mi, with HD video, telemetry and control at any time
With day and night, fully loaded and fully operational 50 minutes flightime guaranteed and up to 1 hour with best conditions, while enjoying VTOL feature, we pushed the efficiency to the limits. With only 4 kg –  9 lb MTOW you will be in the air time enough for surveillance missions to cover a huge area such a big city like Paris (314 km² – 121 mile² ).
At all times you will get direct point to point HD video with very low latency with the standard 10 km (30 km optional) data link. But if you think this radius is not enough, we have you covered.  Our UAVs always have an active VPN protected LTE connection to offer you a virtual unlimited range, providing not only the pilot but any other remote control station, with HD video, telemetry and full control of the aircraft. It is up to you. The VALAQ Patrol will be anywhere you need it with a cruise speed of 70 km/h – 43 mph and up to 120 km/h – 60 mph top-speed.
40x zoom Dual EO-IR stabilised camera
The gyrostabilised Colibri 2 camera has a visual expectrum with 20x optical zoom that makes it absolutely powerful to catch the smallest detail from very long distances (a license plate can be read within 200 meters). If this is not enough you can use an additional 2x digital zoom to multiply its capacity.
In addition, the IR thermal camera offers you the possibility to easisly detect persons, animals or moving vehicles, that can be difficult to detect only on visual sight, especially at night or in low light situations. The thermal camera also has zoom, but this time only 4x digital magnification. Images are gyro and digital stabilised in all the cameras.
Follow moving vehicles with auto tracking & auto flight system
The Colibri 2 is accompanied by a very valuable accessory: the TRIP2. It provides EO/IR object tracking, geolocation, video compression, IP encapsulation and video recording capabilities. EO/IR object tracking points the camera to track a subject within the camera's range, ensuring the subject of interest never leaves the view.
Target Geolocation takes into account the position of the camera, ground elevation and its line of sight, and extracts location of observed objects with unprecedented accuracy.  TRIP2 records high quality video with GPS metadata attached and keeps snapshots to a MicroSD card for simple access and expansion.
In addition to all these functionalities, our team has developed a Follow Camera mode that will command the aircraft automatically in order to maintain the target on sight and follow the center of the captured image, so if a target is locked by the tracking system the VALAQ Patrol will keep it in that way. If you want to fly the VALAQ Patrol to another direction, just point the camera to that location, it will fly for you.
Designed to avoid wing shadows during banking
VALAQ Patrol's design is all about surveillance. Overlooked details can riun your work easily. It is known that gimbal location in an aircraft is subjected to the aircraft components themselves, so if you don't bear in mind this fact during a simple manoeuvre like banking, the wing in this case can hide your view trajectory avoiding clear view over the target. As well as props or pylons can do the same, during our concept design we took care of this feature giving you up to 70% of clean view on a sphere.
Silent operations. Go unnoticed as generates less than 10 dB at a height of 120 m
As an effective VTOL surveillance drone, VALAQ Patrol will take off and land vertically in just within a square meter, and you know how a multicopter sound is, but when VALAQ Patrol goes for a mission it flies like an aeroplane and its power and RPMs are significantly reduced. This makes it truly silent in the air to go unnoticed.
Low primary radar footprint
VALAQ Patrol is made of carbon fibre, a material that has a particular low primary RADAR footprint and echo generation. Maybe you would like this feature. However, if you want to become full seen in a secondary RADAR, we can offer you a Mode S transponder or an ADS-b feature as an option to fit EU, UK or USA regulations.
No data sent to 3rd parties
This is particularly critical. There are some local UAV law enforcement forces regulations in EU that requires as mandatory to avoid any data transmission to 3rd parties. Some UAVs send logs (even in real time) of all aircraft navigation information to the manufacturer without customer consent. We guarantee all flight data is customer proprietary. The user will be who decides where the protected data goes.